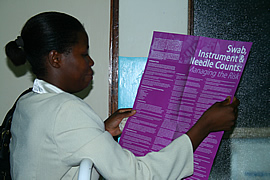 Welcome To Friends Of African Nursing
Welcome to the FOAN website, please take some time to learn about what we do, the difference our work makes to developing countries and what we have been up to recently. Please help support our work with a donation, buying from our online shop, or becoming a member.
Latest News
Here's some of our latest news;
Exciting News For FoAN..
We are pleased to announce a collaboration with Scottish charity Kids OR which will see us all over the continent delivering education after installations or refurbishm..
Recently Available File
Here's our most recent file;
FoAN/ Kids OR Collaboration..
Latest FoAN Report
View our latest activity report;
FoAN/ Kids OR Collaboration..
..